28 Jun

Online Reputation and Pharma Brands

Online Reputation Management is a huge cause for concern in various industries today
and it should be for pharma brands too.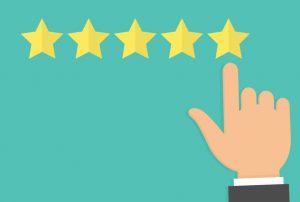 Brand reviews, third-party endorsements, and web write-ups are critical these days in industries like hospitality, electronic devices, entertainment etc where customers are quick to change their minds if they see even one poor online mention.
Just to put it in perspective, it's quite possible, that the holiday resort you chose for your families previous vacation was decided, post a search for online reviews. Or the washing machine you bought was only after a thorough online research.
Online reputation management (ORM) is about evaluating, analyzing, and improving your brand's credibility online. Brands do this by overcoming negative material found on websites, and taking efforts to post positive information that improves the brand's credibility and eventually helps build customers' trust in your brand.
Now the question is should pharma brand managers be concerned?
Our research shows that pharma brands get
from 500 to 49,500 searches, per month (India only)!!!
Surprising isn't it! These are doctors, patients, caregivers, pharmacists and B2B customers searching for your brand.
If you are curious to know the number of searches your brand gets, write back to us for a customized report.
A quick search of your brand on any search engine will show you clearly what customers see on the first page.
Some of you will be highly surprised and unfortunately sometimes disappointed.
Now don't forget to log on to Video Search engines, and search your brand there too.
What you see, is your brand's Online Reputation!
When it comes to pharma, one would think that most patients will blindly follow and trust what the doctors advise and prescribe, right?
Right, and wrong- we are slowing seeing a trend of second opinions rising, and these opinions are asked not from doctors, but the internet.
Credible online reputation is the need of the hour for pharma.
So how do you do it?
To build the online reputation of your brand, among the first few things, you need fresh, credible, and continuously updated data.
That's where we step in.
Our new digital initiative aims at providing information on pharma brands that help you build an online reputation, using objective, authentic, credible, unbiased, relevant data and also taking charge of video content of your brand.
The information will help 'enhance the confidence of the prescription', which will, in turn, help doctors make informed decisions on what they wish to prescribe, it will also build the confidence of patients, by helping them read more about the brand, disease and also provide further information on care, prevention, and adherence.
Credible data means better online reputation.
Better online reputation means more confidence in the doctors and patients.
More confidence means lesser substitutions.
Lesser substitutions lead to better adherence and sales.
A 'win – win – win' for everyone.
Good quality brands, confident doctors, healthier patients.
It's time pharma brand managers take their ORM seriously.
For more information get in touch with us for a FREE digital report of your brand's online reputation.